A Company Dedicated to Providing Solutions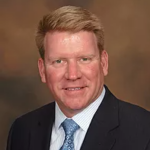 Kaarlo J. Hietala is the founder and President of Liuos Thinking, Inc., a VA and NYS Certified Service Disabled Veteran Owned Small Business (SDVOSB). Liuos Thinking is a company dedicated to providing solutions to challenges relating to Logistics, Operations and Homeland Security to the federal Government and Private Sector. Kaarlo provides executive-level strategic advisory services to Liuos Thinking clients. He drives the current mission agenda for the company and is the visionary behind its focus on Logistics, Operations and Homeland Security.
Kaarlo is a retired Lieutenant Colonel from the U.S. Army with 24 years of active military service and was a recipient of the Legion of Merit and Bronze Star Medal. Throughout his career, he has served in various leadership positions with increasing levels of responsibility in a in a variety of Logistical, Operational and Homeland Security assignments.
He began his military career in 1989 enlisting in the Army Reserve as a Combat Engineer.  He earned his Commission as an Infantry Officer and is also an Army branch qualified Ordnance Officer.  He is also a graduate of the US Army War College earning a Masters in Strategic Studies.